Description
Features: 
The higher the voltage, the higher the current and the better the output power, it is recommended to use 18V19V24V power supply with a current above 3A.

Commonly used speakers are generally 4 ohms or 8 ohms, can not distinguish between positive and negative, the effect is the same.

Bluetooth mode is preferred, can be connected in either mode. As long as the Bluetooth connection is successful is Bluetooth mode, and Bluetooth mode support automatic connection. The BASS potentiometer in the middle is to control the BASS, the right BASS is enhanced, the left BASS is attenuated.

The TREBLE potentiometer on the left controls the TREBLE. the right TREBLE enhanced and the left TREBLE attenuated. The sound is distorted. Please change the adapter power supply with a higher voltage rating.

The input power is insufficient, and the power supply itself is intermittently powered off, please replace the power supply with larger power.If the output power is too large, the power amplifier board is seriously heated, and thermal protection occurs, reducing power usage or enhancing heat dissipation.   
Highlight:
Model Name: ZK-1002T

Product Name: 100W x 2 Bluetooth audio amplifier module with ToneBluetooth Version: 5.0 (no shielding, 10 meters)

SNR: >90 dB

Audio Input: AUX+ Bluetooth

Channel: 2.0 (stereo)

Chip Solution: TPA3116D2 (with AM interference suppression)

Power Range: DC12-24V/5A above (high power recommended high voltage)

Adapter Speaker: 20W-200W, 4-80Ω

Output Power:

20W x @12V, 8Ω 35W x 2@12V,4Ω
35W x 2@19V,8Ω 60W x 2@19V,4Ω
50W x 2@24V,8Ω 100W x 2@24V,4Ω

Protection Mechanism: overvoltage, under-voltage, overheating, DC detection, short circuit protection

PS: If the audio input is enough, the supply voltage/current is enough, there will be enough output power! The higher the supply voltage, the greater the output power. The smaller the impedance of the speaker, the greater the output power! Please ensure that the power of the adaptor is greater than the actual working power of the amplifier

Type: Subwoofer Amplifier Board

Dimension: app.11x7x2.1cm/4.33x2.76x0.83inch
Package Include:
*ZK-1002T Stereo Bluetooth Power Amplifier Module x1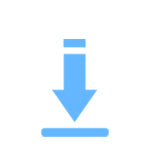 ZK-Board User Manual
Payment & Security
Your payment information is processed securely. We do not store credit card details nor have access to your credit card information.