Description
Fosi Audio DA-2120D Amplifier is a Bluetooth 5.0 audio amplifier for passive speakers that features a stereo 100 watt x2 power output. Can provide you with high-fidelity streaming music.

DA-2120D is a 2.1 channel power DAC amplifier that is equipped with Bluetooth, PC-USB, coaxial, optical, and 3.5mm aux input. Remote control to switch volume, bass, and modes.

Up to 50ft, Bluetooth transmission distance & 20ft remote control distance: Super long Bluetooth transmission distance and remote control distance ensures you connect and control audio devices from a distance at home.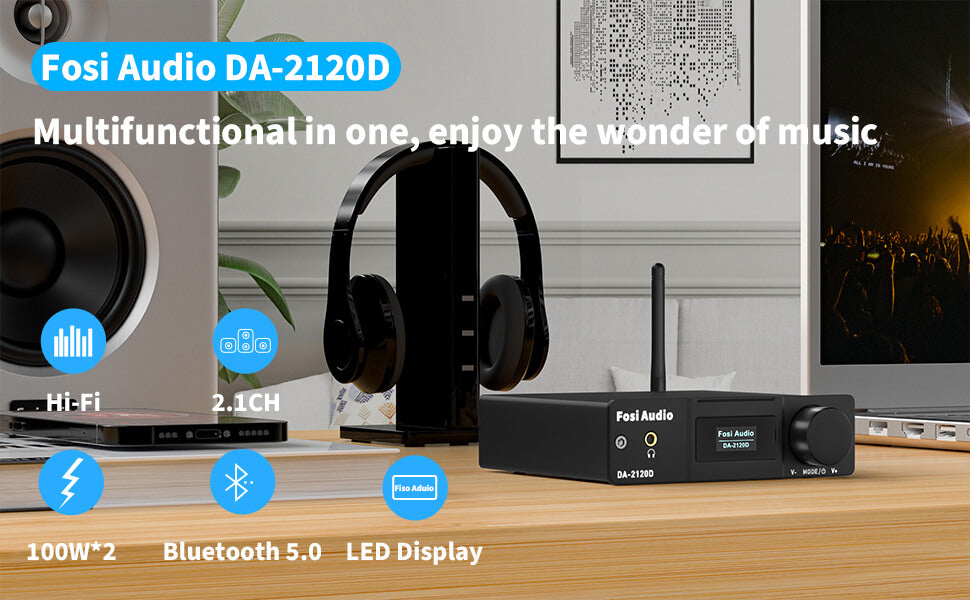 Specifications:
THD: ≤ 0.001%

SNR: ≥ 90dB

Input Mode: Bluetooth/3.5mm AUX/PC-USB/Optical/Coaxial

Bluetooth: V5.0

Bluetooth Name: "Fosi Audio DA2120D"

Bluetooth Transmission Distance: Up to 50ft

Power Supply: 24V/4.5A

Working Voltage: 12V - 24V

Max Power Output:100W + 100W @4Ω

Terminating Impedance: 4-8Ω

Frequency Range: 15Hz - 25kHz

Remote Control Distance: Up to 20ft

Output Mode: Passive speakers/Active speaker/Active subwoofer/Headphone output

PC-USB Input Sampling Frequency: 24Bit/192kHz

Optical/Coaxial Input Sampling Frequency: 24Bit/192kHz

System Supported: XP/W7/W8/W10/MAC/Linux

Size: 1.09lb/4.72*5.31*1.37inch
Package Include:
Fosi Audio DA-2120D Amplifier*1

Remote Control*1

Bluetooth Antenna*1

Optical Cable*1

PC-USB Cable*1

3.5mm to RCA Cable*1

DC 24V Power Supply*1

User Manual*1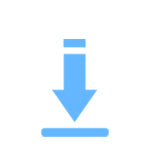 DA2120D User Manual
You can also view other models:
DA2120A+24V Bluetooth Amplifier 2CH 50WX2
DA2120B+24V Bluetooth Amplifier 2CH 100W x2
Payment & Security
Your payment information is processed securely. We do not store credit card details nor have access to your credit card information.